As expected, Callaway staffer and rising global superstar Emiliano Grillo was voted the 2015-16 Rookie of the Year following his phenomenal first season on Tour. After winning the Frys.com Open in his very first start as member of the Tour, the 24-year-old Argentinian contended in several majors, competed in the Olympics, and finished 11th on the final FedExCup standings.
Here's a quick look at some of his amazing achievements of the year: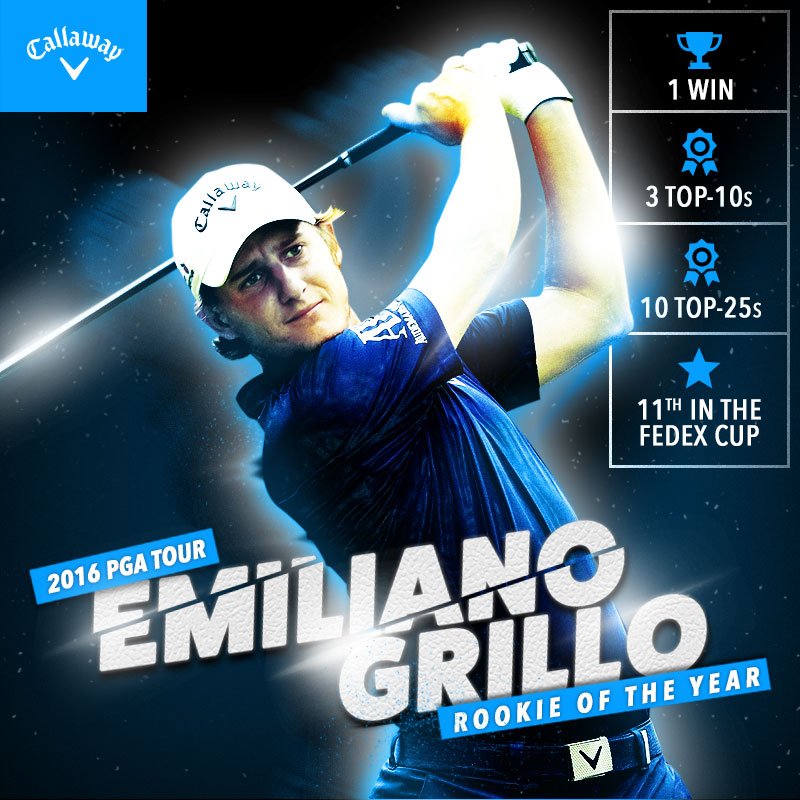 Callaway Tour Reps told us before he even won that Emiliano was a player to watch, and they turned out to be absolutely right. With his well-rounded game and fun, laid-back personality, Grillo has also become a fan favorite around the world.
Thanks to the @PGATOUR and fellow members for this amazing award! You only get one chance and it was a tough one for sure! #ROY

— Emiliano Grillo (@GrilloEmiliano) October 12, 2016
He's defending his championship this weekend at the Frys.com, and we hope to see a repeat from last season! Congratulations to Emiliano…well played and well deserved.