Matteo Manassero contended with his new Versa Putter. Monty made a move on the Champions Tour. Perez, Gainey and Every all had new clubs in the bag. And the Kings of Distance were in action LIVE on our site! Let's get into the top 5 Tour highlights from last weekend.
1. Manassero Moves Into New Versa Putter
At the Valspar Championship, first year Callaway/Odyssey Staff Pro Matteo Manassero moved into a Versa #1 White/Black/White model putter. According to Odyssey Tour Rep, Johnny Thompson, it was a quick transition. "He saw it on the demo bag, gave it a test on the course and liked it enough to put into play," Thompson said. Easy enough. Matteo went on to finish T8 in his first start with his new putter.
2. What's In Matteo's Bag?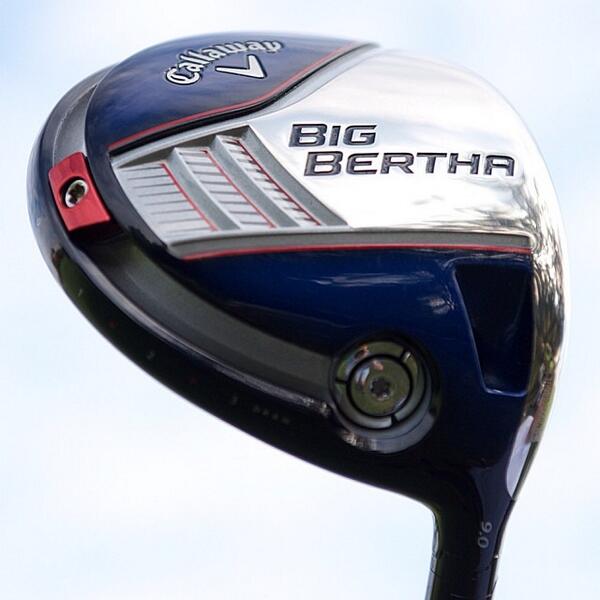 Here's a look at what Matteo had in his bag last weekend:
Big Bertha Driver (8.5°)
Big Bertha Fairway Wood (14°)
X2 Hot Pro Hybrid (18°)
X2 Hot Pro Hybrid (20°)
X Forged 13 Irons (4-PW)
An SR 3 Golf Ball
Odyssey Versa #1 W/B/W Putter
Manassero's Big Bertha Driver is 45 ¼" with a Diamana W 50X shaft. It's set to a Draw directional bias and the Loft Adjustability COG is set to +1. The Adjustable Perimeter Weighting slide is set at a -2 Draw.
He hit 76.92% of fairways for the week and was T3 in the field in driving accuracy.
He's been driving the ball great this year, and last week we released a Callaway Get #BerthaLong video where Matteo offered up a tip on how to hit longer drives.
We also sat down with Matteo to talk about his goals for the year in this episode of Callaway Talks.
3. Montgomerie Rallies With Sunday 62, Almost Wins
Callaway staffer Colin Montomgomerie made a furious Sunday run with a final round 62 at the Toshiba Classic. After doing some testing early last week at the Ely Callaway Perforamnce Center in Carlsbad, Montgomerie was dialed in and our Tour Reps told us he was striping it on the range. So the breakout round should hardly come as a surprise.
Montgomerie went on to finish T2 alongside fellow Callaway Staff Pro Steve Pate at the Champions Tour event, just one shot off the winning score. Here's some of the equipment Monty had in his bag:
Big Bertha Alpha Driver (9.5°)
Big Bertha Fairway Wood (15°)
X2 Hot Hybrid (20°)
An SR 3 Golf Ball
Odyssey Versa #7 White 
Montgomerie has now posted top-10 finishes in all three of his Champions Tour starts this year, and he's up to 7th in the Charles Schwab Cup standings. Great playing, Colin!
4. Perez, Gainey and Every Put In New Clubs
Callaway staffers Pat Perez, Tommy Gainey and Matt Every all played new clubs last week at the Valspar Championship. Perez put in an 18° X2 Hot Pro Hybrid and Gainey used two new X2 Hot Pro Hybrids (20° and 23°). To learn more about the X2 Hot and X2 Hot Pro Hybrids, take a look at this new episode of Callaway Talks.
Every put in a new 60° Mack Daddy 2 Wedge, featuring a C-Grind design and 8° of bounce. The first year Callaway staffer went on to finish T8 for his fourth top-10 of the season.
5. Kings of Distance Live Stream Was A Hit!
The Callaway #ZooCrew was in Orlando on Monday for a special one night only #KingsofDistance event. We streamed it all live on CG.com as Patrick Reed, Henrik Stenson, Gary Woodland, Nicolas Colsaerts and Matt Every put on a Skills Challenge and a long drive demonstration.
Based off everything we heard from fans on social media, the event was a hit! And we loved putting it on for everyone!
For more on all our Tour players, please visit our Team Callaway page.